Hoang Su Phi is a remote district in Ha Giang, where travelers can see steep terraced rice fields, deep valleys, and towering mountains. It is home to a rich cultural heritage, making it an ideal destination for trekking enthusiasts. Let's embark on a journey to make the most of your trekking experience in this district.This place is truly unique and special. The rice terraces are simply breathtaking, and the local culture is vibrant. Visitors can enjoy a variety of activities, including trekking, cycling, and visiting local villages.
Ideal Time for Trekking
The best time to visit this area is from September to early November, during the rice harvesting season. During the ripening rice season, the terraces are a golden yellow color, and the weather is generally mild. The weather during November is quite pleasant, with minimal rainfall, creating optimal conditions for trekking. For those seeking a less touristic experience, May or June provides a chance to witness the local preparing water for a new rice season. During the water-falling season (May to June), the terraces are flooded with water, which creates a stunning mirror effect. Additionally, if you prefer cold weather, then the winter months from December to February offer stunning views with fewer tourists.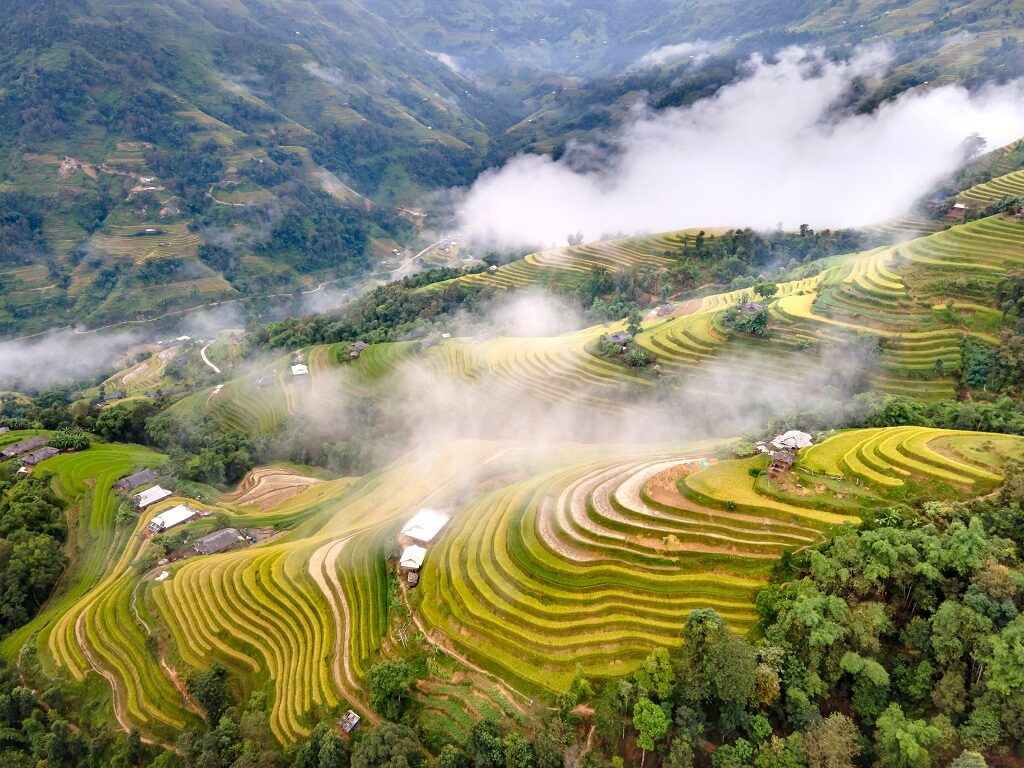 Popular trekking trails in Hoang Su Phi
Hoang Su Phi offers different off the beaten trekking paths catering to different hiking levels and interests. Whether you're a new or an experienced trekker, there's a route suitable for you. Let's explore some of the popular trekking routes in the area, based on hiking levels and what the routes have to offer:
Nam Hong – Nam Ai: This trail is a good option for first-time visitors. It is a relatively easy trek that takes you through some of the most beautiful rice terraces in the district.
Nam Ai – Tan Phong: This trail is more challenging than the Nam Hong – Nam Ai trail, but it offers even more stunning scenery. The trail takes you through remote villages and past cascading waterfalls.
Ban Luoc – Ban Phung: This trail is a great option for travelers who want to experience the local culture. The trail takes you through several ethnic minority villages, where you can learn about their traditional way of life.
Thong Nguyen: This trail is a challenging trek that takes you to the highest point in here. The trail offers stunning views of the surrounding mountains and valleys.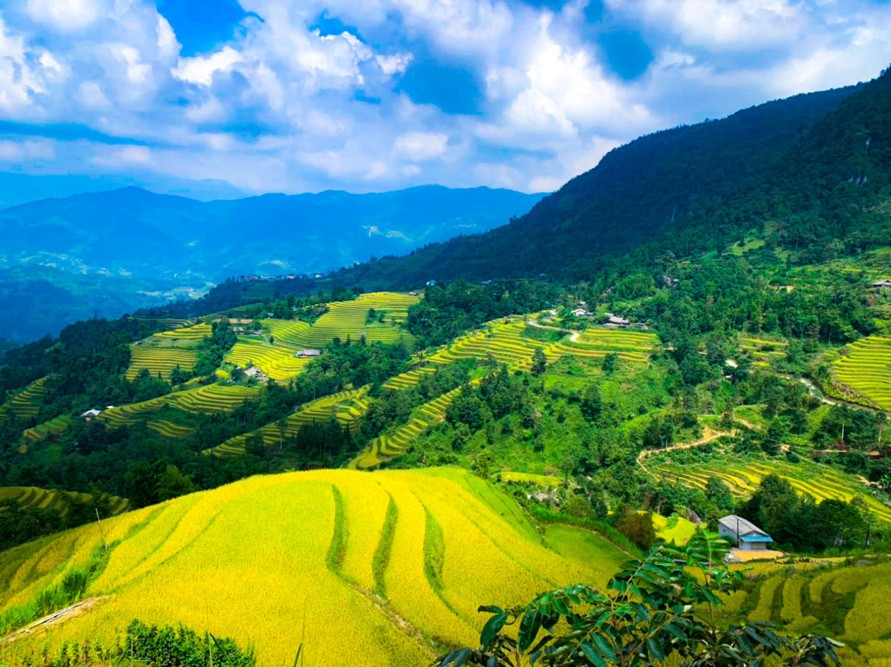 Solo Trekking vs. Guided Tours
Choosing between solo trekking and guided tours depends on personal preferences. Solo trekking offers independence, allowing you to set your pace and wandering around. However, opting for a guided tour with YESD local tour guide ensures safety. With the guidance of a local tour guide, you will have a deeper understanding of the region's nuances. At YESD, we are working with a local community tirelessly to promote local tourism resources while keeping cultural identity. YESD's mision is to promote sustainable tourism with the aim to minimize its impact on the environment and local communities.At YESD, we use local tour guides who understand the local at grass root, provide accommodation in homestays and community lodges, and serve local meals.
Cultural Immersion in Local Markets and Villages
Trekking in Hoang Su Phi isn't just about the landscapes; it's an opportunity to dive into the heart of local life. With a local tour guide, you can explore bustling Sunday markets, interact with local villagers and witness the day-to-day life of the ethnic communities here. These moments of cultural immersion are what make your trekking experience worthwhile.
Conclusion
In conclusion, Hoang Su Phi rewards travelers with its captivating blend of natural beauty and cultural diversity. No mater when you choose to visit, trekking in this area promises an unforgettable trip. While in here, you can expect to stay in local homestays and bungalows, eat local meals prepared with fresh ingredients, and go on trips through stunning villages. If you are interested in a tour to expore Hoang Su Phi, learn more about our Hoang Su Phi
trekker tour here
.