If you are looking for a truly unforgettable adventure in Vietnam, you should definitely consider taking a Ha Giang loop tour. You will see breathtaking scenery, meet friendly locals, and learn about their fascinating traditions and lifestyles.
But what is a Ha Giang loop tour? And how can you make sure that your trip is responsible and authentic? In this blog post, we will give you some tips on how to plan and enjoy a Ha Giang loop tour that respects the environment, society, and economy of this amazing region.
What is a Ha Giang Loop Tour?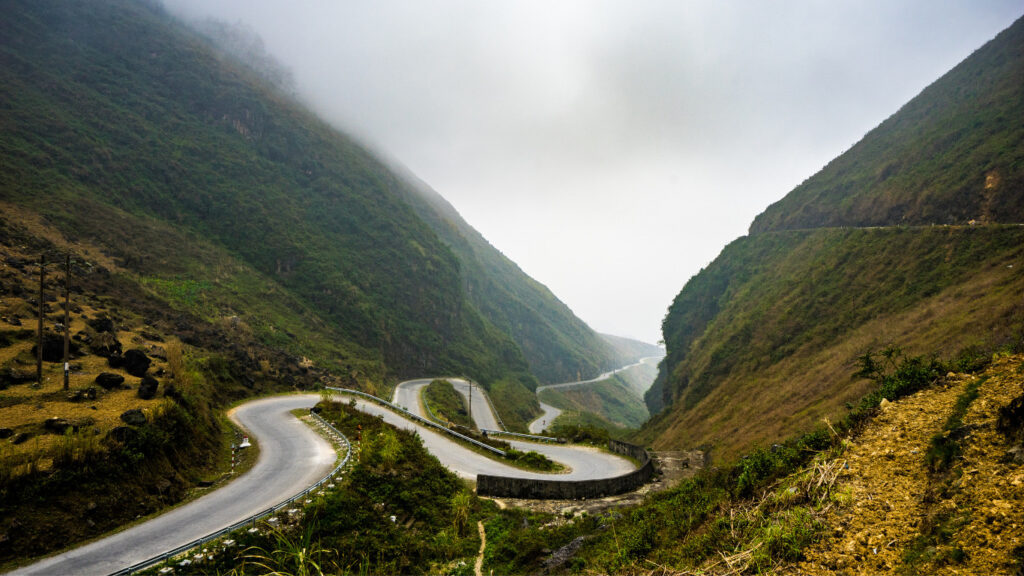 A Ha Giang loop
tour
is a circular route that starts and ends in Ha Giang city, the capital of Ha Giang province. The loop covers about 350 kilometers and can be done in 3 to 5 days, depending on your pace and preferences. You can either join a backseat motorbike tour (you'll sit behind the tour guide) or join a private
car tour
.
Along the way, you will pass through some of the most scenic and diverse areas of Vietnam, such as:
The Dong Van Karst Plateau, a UNESCO Global Geopark that features spectacular limestone formations, deep valleys, and ancient rock fields.

The Ma Pi Leng Pass, one of the most impressive mountain passes in Vietnam, offering panoramic views of the Nho Que River and the surrounding peaks.

The Du Gia Waterfall, a hidden gem in the jungle that invites you to take a refreshing dip or relax in a hammock.

The Lung Cu Flag Tower, a symbol of national pride that marks the northernmost point of Vietnam.

The Vuong Palace, a historical site that showcases the architecture and culture of the Hmong people who ruled this area in the past.

The Quan Ba Heaven Gate, a scenic spot that offers a glimpse of the famous Twin Mountains, also known as the Fairy Bosom.
These are just some of the highlights of the Ha Giang loop tour. You will also have the opportunity to interact with local people from different ethnic groups, such as the Hmong, the Tay, the Nung, and the Dao. They have preserved their unique traditions and lifestyles for centuries. You will surely be amazed by their hospitality, their colorful costumes, their handicrafts, and their cuisine.
How to Plan and Enjoy a Responsible and Authentic Trip?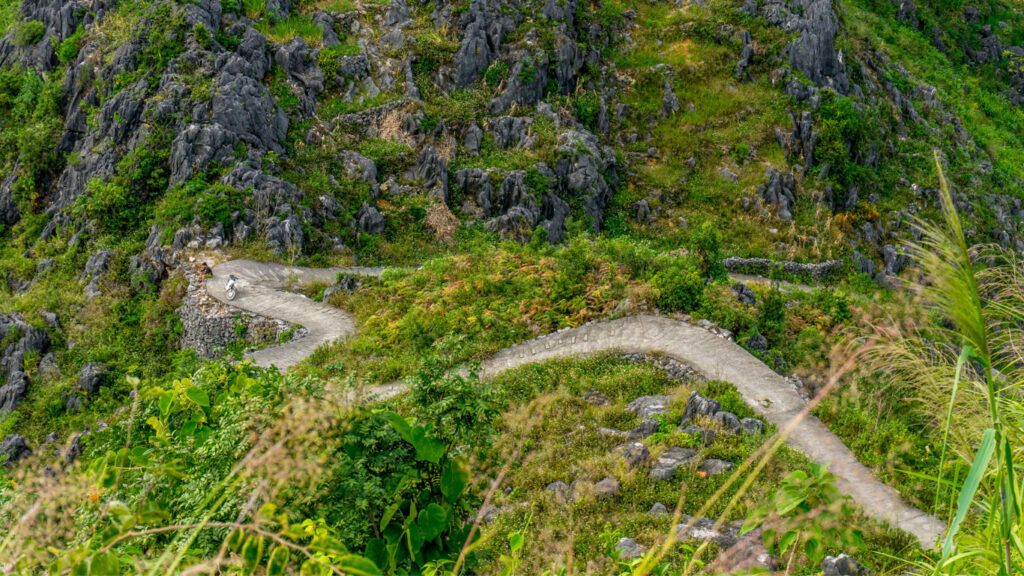 If you want to experience a responsible and authentic Ha Giang trip, you need to plan and prepare carefully.
Here are some tips to help you:
Respect the local culture and people
When you visit a new place, you can learn and respect the local culture and history. For example, in Ha Giang, you should dress modestly, especially when visiting religious sites or ethnic villages. You should also ask for permission before taking photos of people or their belongings, and avoid giving money or gifts to children, as this can create dependency and inequality. Instead, you can support local communities by buying their products or donating to their projects.
Minimize your environmental impact
When you travel, you should try to reduce your carbon footprint and conserve the natural resources of your destination. In Ha Giang, you should avoid littering, especially in the mountains or near the water sources. You should also use reusable bottles or containers, and avoid single-use plastics. Save water and energy whenever possible by taking shorter showers or turning off the lights when you go out.
Have an open mind and a sense of adventure
The best way to enjoy a Ha Giang loop tour is to embrace the unexpected and the unknown. You will encounter many challenges and surprises along the way, but also many opportunities and rewards. The key is to have an open mind and a sense of adventure and to appreciate the diversity and beauty of this land.
Want to join the adventure?
A Ha Giang loop tour is a great way to experience real Vietnam with responsible and authentic tourism. You will discover the stunning natural beauty and rich cultural diversity of northern Vietnam while respecting the environment, the society, and the economy of this amazing region.
If you are interested in taking a Ha Giang loop tour in a responsible and authentic way,
book a tour 
here
or
get in touch
. We are happy to help you plan a once-in-a-lifetime trip.