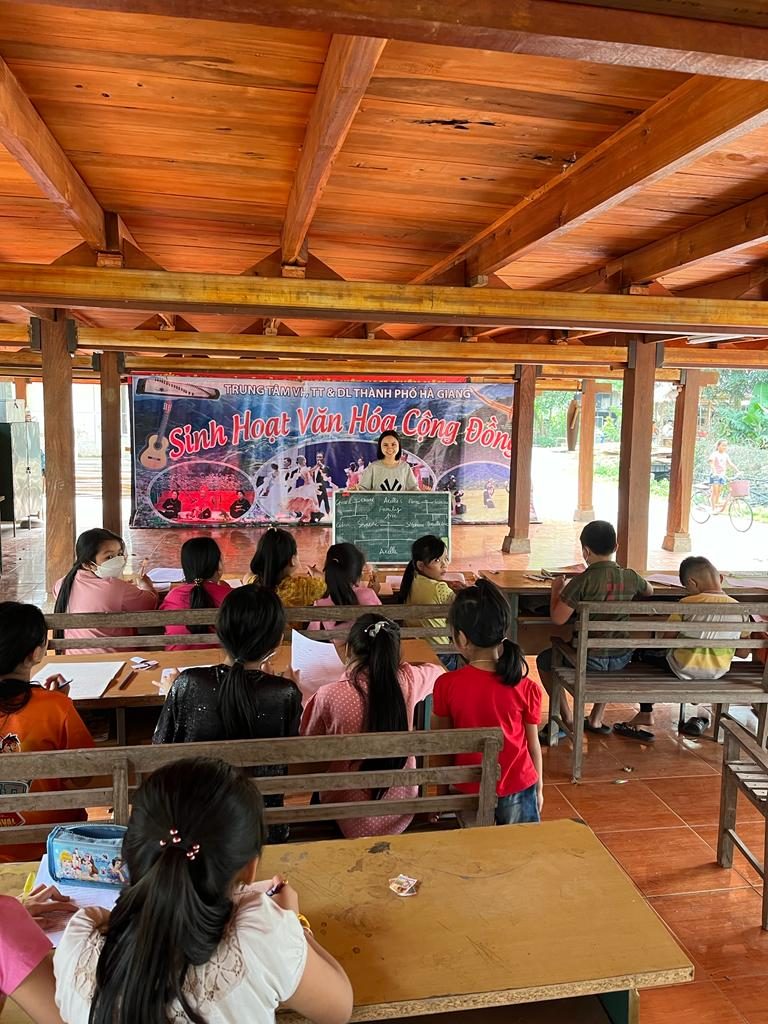 Meet Hiền from Hanoi, who joined a volunteering project with YESD for 2 months in Hà Giang, Vietnam:
I was lucky to get the chance to visit Northern Vietnam and spend a month living a life as a local in the village of Thon Tha, a small village near the town of Ha Giang. Ha Giang is a lovely town – the beginning and the end of the mesmerizing loop, which is an exciting story itself.
How did you decide to take up this volunteering opportunity?
I decided to volunteer in Ha Giang because I want to expand my experience. At that time, I had finished my studies and wanted to spend time in a serene space to think about my next steps. When I heard about the volunteering opportunity with YESD, I was excited to apply because I knew about the organization through some activities to develop responsible tourism. The core values of YESD are consistent with what I am doing.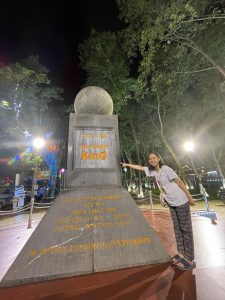 What did you do during your mobility?
My main job here is to promote local handicraft products and improve the English skills of Thon Tha villagers. I find local products very unique and eco-friendly. I enjoyed watching the product making, connecting with customers, and packing and shipping. I love the feeling of touching and cherishing each product and writing messages to dear customers. Besides, I also support English classes. I love explaining what I know to others. Volunteering in Thon Tha with YESD makes me feel ecstatic and meaningful, knowing I can give people a better life.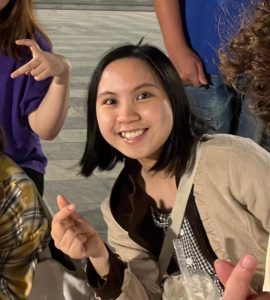 What did you like the most about this volunteering experience?
I love teaching English to children and adults in Thon Tha. Despite the difficulties, everyone tried their best. I'm happy to see more and more students paying attention in class and seeing everyone's progress.
What is your favorite place in Vietnam?
Ma Pi Leng Pass is my favorite place in Ha Giang. The views are stunning. Riding a motorbike on the curved road is a thrilling experience that is hard to forget.
This volunteer trip allowed me to interact with many friends from all over the world, listen to inspirational stories about each person's journey, exchange cultures, and receive practical advice and a lot of valuable experiences which I can apply to my real-life future.
-Hien, Vietnam, volunteer for 2 months in Hà Giang, Vietnam
You want to join a volunteering project like Hien? Get in touch now!