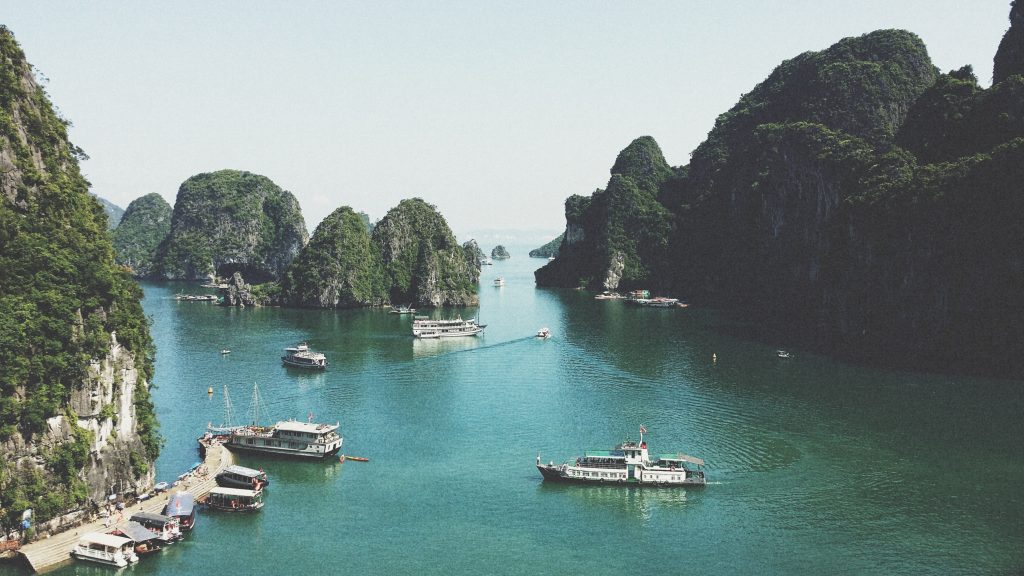 For many tourists, the shores of Ha Long Bay have become synonymous with Vietnam. Boats, clear waters, rugged islands and islets and spectacular caves with centuries-old formations. This place has a mystical beauty which makes it the bucket list attraction of the country. Being one of the top 7 new natural wonders of the world recognized by UNESCO,
Ha Long Bay
in Vietnam is surely the dream destination of every traveler around the world.
The legend of Ha Long Bay and Cat Ba
The place has many legends about its origin. The most famous stories are about the origins of Ha Long Bay and Cat Ba. In Vietnamese, the name "Hạ Long", literally translated, means "descending dragon". According to ancient mythology, the Vietnamese people are said to have descended from dragons themselves. Cat Ba is the largest island in Halong Bay. The original name of the island was 'Các Bà' which roughly translates as 'Women'. According to local legend, once upon a time, all women on the island had to take care of homes, logistics and transportation while all the men were off fighting wars defending the island. At this time, the island was called 'Các Bà' or simply 'Women' island.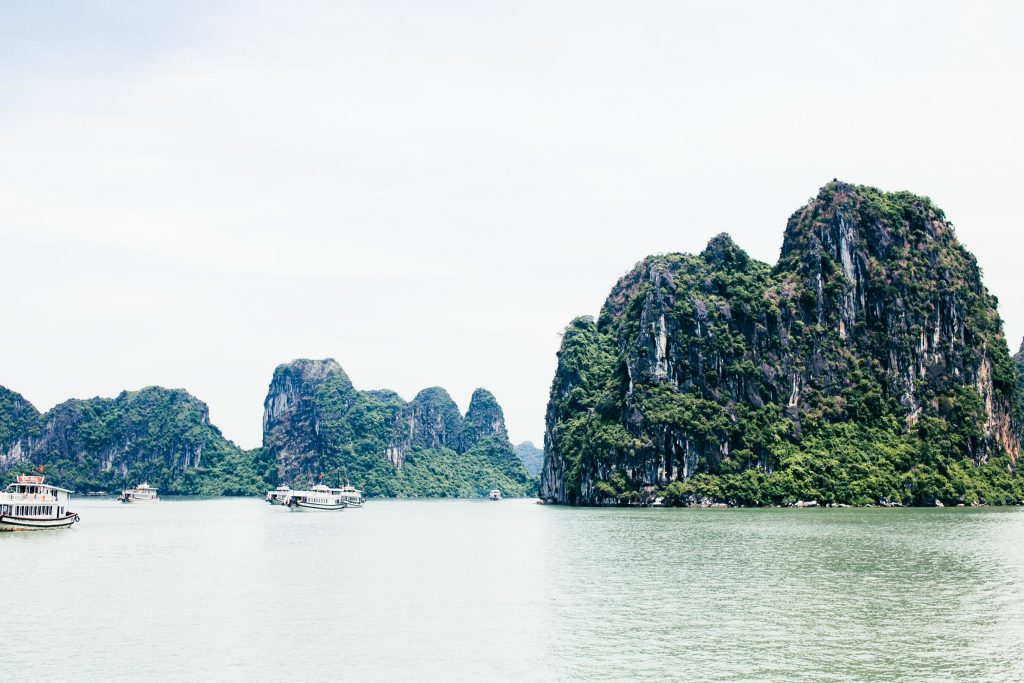 Ha Long Transport
Most visitors to Ha Long Bay opt for a packaged cruise, including transport to and from Hanoi. Independent travelers can take a bus to Ha Long City or Hai Phong and a taxi to the port. Here are some other options for transport:
By motorbike
You can travel from Hanoi to Ha Long Bay by motorbike, it will take you about 4 – 5 hours to travel. For those who like going backpacking, this will be a great experience. However, you should beware of danger by maintaining an appropriate speed, wearing a helmet with glasses and wearing long-sleeved clothing during the journey.
By car
Traveling by car is a time-saving way for your Ha Long trip in Vietnam. From the center of Ha Noi, you need to follow the directions on Ha Noi – Ha Long Highway to reach Ha Long City quickly and safely. In comparison to traveling by motorbike, it offers shorter travel time which is only about 2 – 2.5 hours.
By public transport
In addition to private vehicles, you can also use public transport such as taxis, trains or buses to go to Ha Long. Also, if you depart from the Southern provinces, you can take a plane which lands at Cat Bi Airport in Hai Phong or Van Don Airport in Quang Ninh. From these places, it is very convenient for you to visit Ha Long Bay in Vietnam and explore its beauty.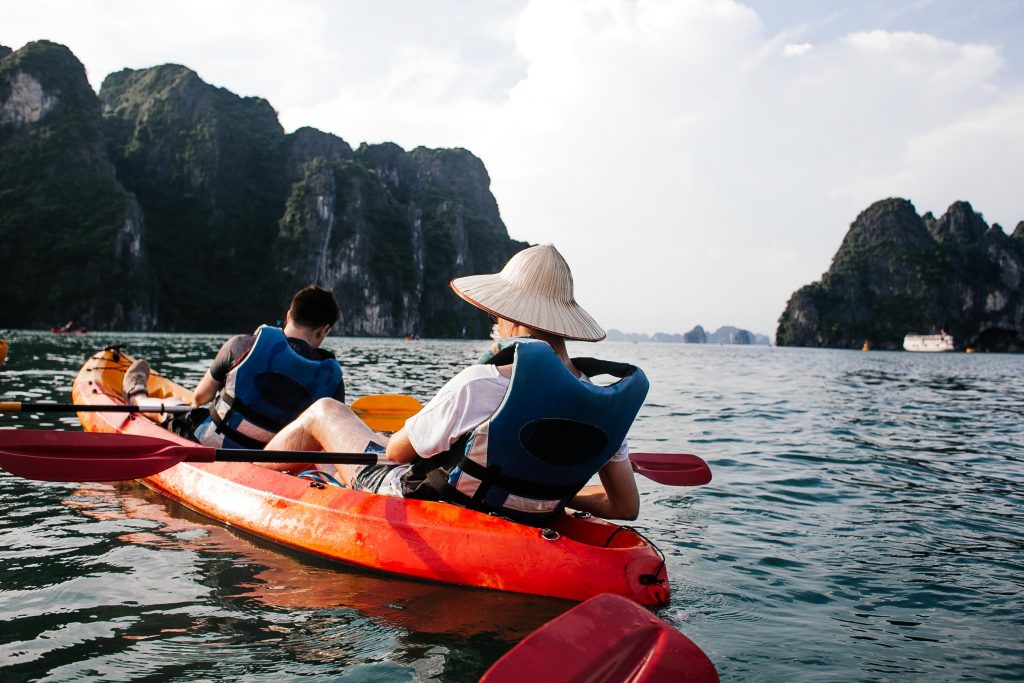 Ha Long Weather
Ha Long Bay's climate can be cool with clear skies from September to November. Mist drifts in from December to March making the bay look all the more mysterious. April and May offer sunshine and a refreshing breeze, while the monsoon season can make visits unpredictable from June to August.
Top things to do in Ha Long Bay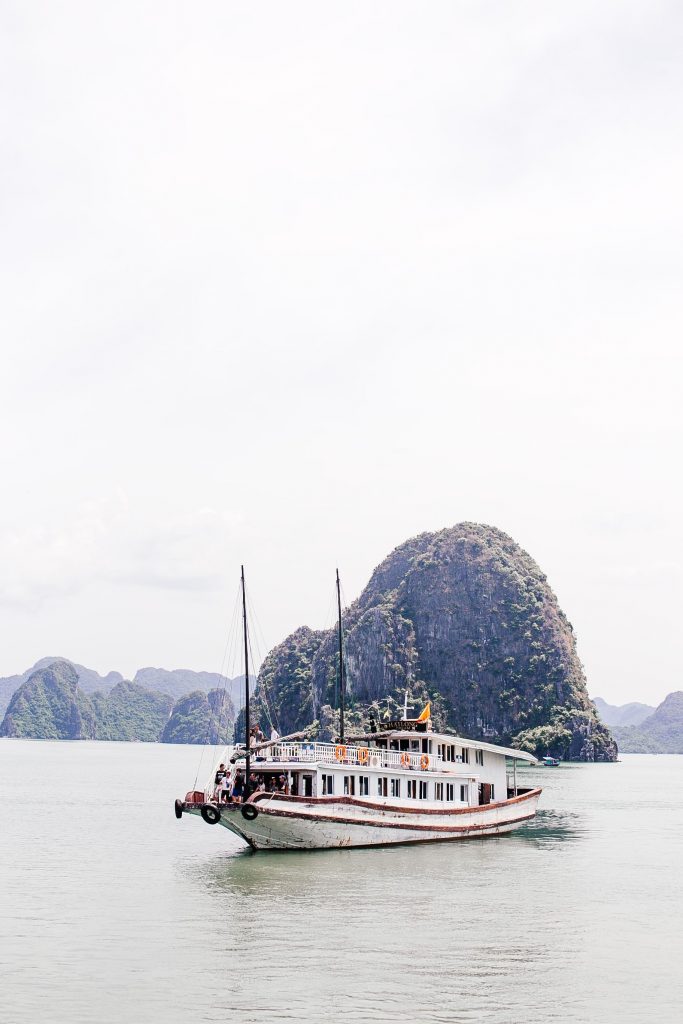 Cruise the bay 
You can spend the evening watching the sun set over the calm waters of Ha Long Bay, and wake up to a peaceful morning on the shore. During the day you can relax on the beach, surrounded by natural beauty.
Explore a floating village 
Ha Long Bay is not just a UNESCO-listed site, it's also home to a number of fishing communities who have lived on the water for centuries. Take a boat tour around a floating village for a glimpse of this rare and beautiful way of life.
Try rock climbing
There are countless routes in the bay to keep climbers entertained. Deep water soloing is becoming increasingly popular in beautiful Ha Long Bay and Lan Ha Bay, especially on Butterfly Island.
Paddle out in a kayak
Even if you're not an experienced kayaker, don't miss the chance to kayak around Ha Long's gorgeous seascape. Just before sunset is an ideal time to kayak to see quiet lagoons and fishing boats up close.
Explore a cave
Beneath their rocks, many of Ha Long's ancient karsts have been carved out by rain and water currents. Take a look inside these geological wonders on foot — some are a very narrow while others are enormous.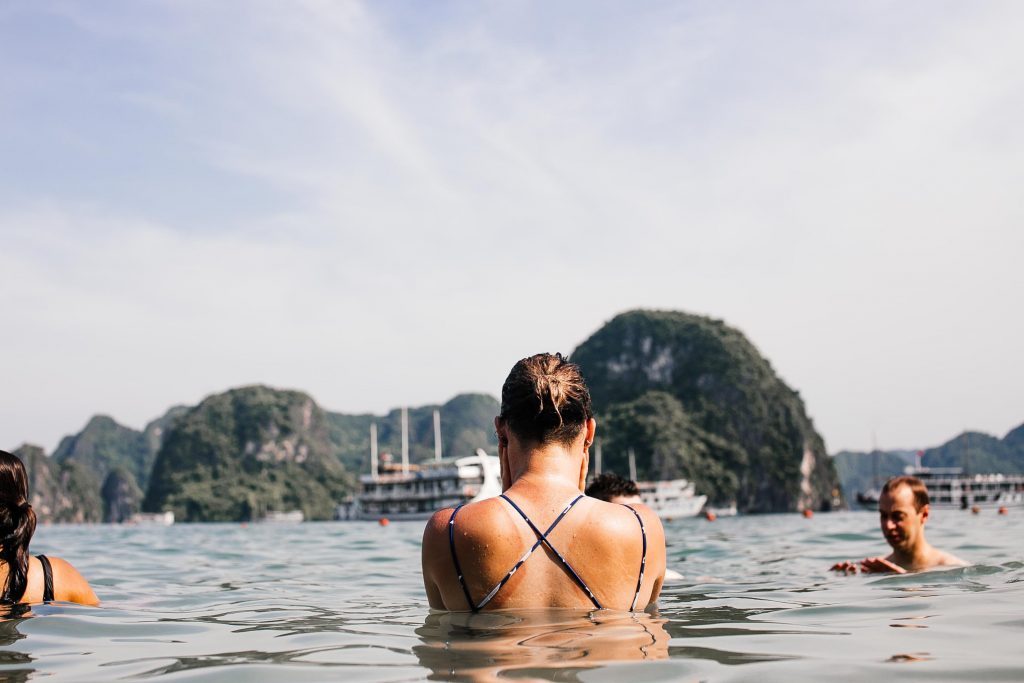 And, after all that exploring you can enjoy some food specialties of the place like: grilled chopped squid, stir-fried snails with soy sauce, peanut-worms, grilled oysters, seafood vermicelli and many more unique delicacies of this place.
Sounds lovely, right?
Book a tour with us.
You have now all the keys in hands to enjoy a fully comfortable vacation in Ha Long Bay. Need more information? Don't hesitate to contact us, we will be more than happy to answer your questions!