If you have the chance to cross Vietnam and travel through its most splendid regions, you will notice the variety of landscapes, people and culture it harbors from a province to another -if not from a city to another. With its numerous mountains, national parks, rice terraces and ethnic groups, Northern Vietnam itself brims with many breathtaking places to see and cultures to discover. You want to visit the North of Vietnam but don't know where to start? Here are some of the best destinations to grasp  this area's beauty.
Hanoi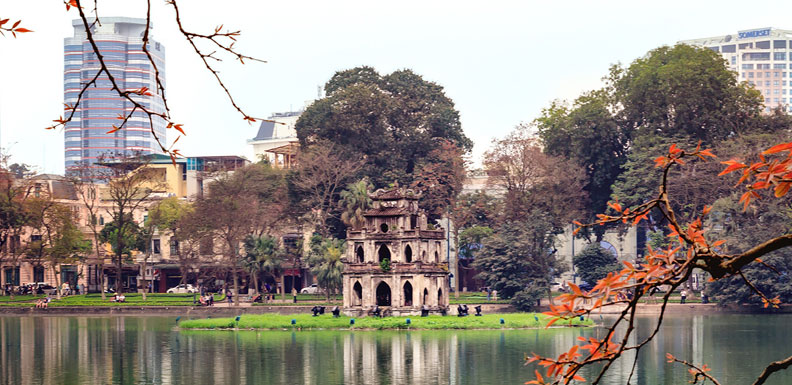 No matter your interests or the reason you came to Vietnam, Hanoi is definitely a must-see for every travelers in the country. With its old town surrounded by the new city, Hanoi is a perfect mix between tradition and modernity. You may not fall in love with the city at first sight, but you will slowly begin to appreciate its charm as you explore the quiet alleys and feel its historical atmosphere. Indeed, the city is still filled with Chinese and French influences, with remaining of beautiful architecture attesting of the past.
Moreover, Hanoi is especially famous for its food's diversity
and
street food. Therefore, you can't leave the city without trying
b
ánh mì,
phở
or
bún chả
-approved by Barack Obama itself! If you have a sweet tooth, enjoy a
k
em
t
ràng
t
iền
(ice cream) or mixed fruits for desert. And if you are a
c
offee
amateur
, you will definitely love their delicious egg coffee.
The best and cheapest way to get around Ha Noi is by motorbike, and you won't find any trouble finding a rider who will bring you to the most famous spots of the city, such as Hoan Kiem, St Joseph's Cathedral or Hô Chi Minh's mausoleum.
Ha Noi is a good starting point for traveling in Northern Vietnam, as you can find buses for almost all North destinations, day and night.
Ha Giang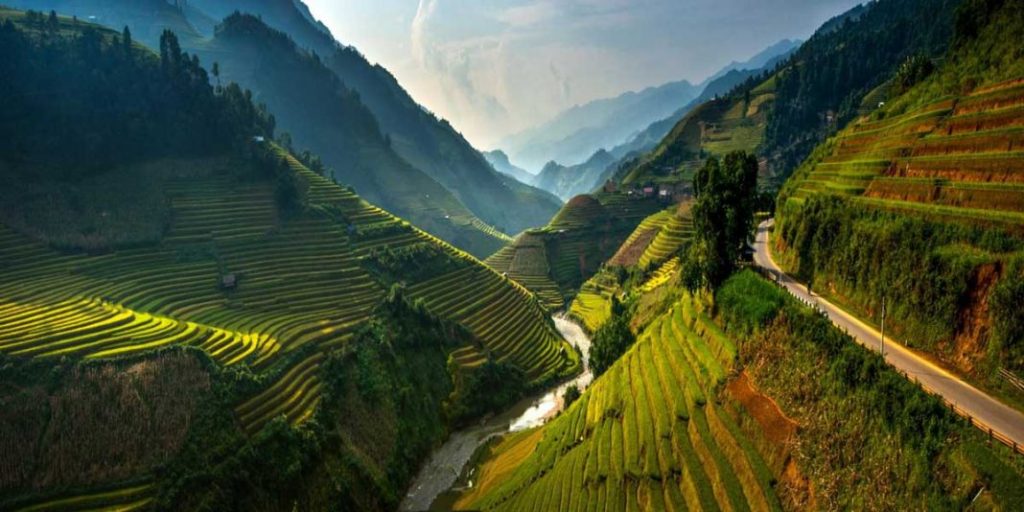 Located 6 to 7 hours from Hanoi, Ha Giang is a splendid and dreamy province, with landscapes like you've never seen before. As the latest region opening to tourism in Vietnam, Ha Giang is one of the least crowded place of the country, to the delight of visitors searching for quietness. Nonetheless Ha Giang is becoming more and more popular among tourists because of its magical atmosphere. Indeed, the endlessly mountains overhanging the colorful rice terraces create poetic sceneries through the seasons. Moreover, with about 22 ethnic minority groups, Ha Giang is home to many traditional villages sheltering different cultures and traditions. Staying in a traditional homestay during your journey is a must-do if you wish to experience the locals' lifestyle.
Ha Giang Loop
The loop is definitely the best way to get an overall experience of Ha Giang. With about 400km of sinuous roads through the mountains and small villages, you can easily get a grasp of the province's cultural and natural richness. For a fully adventurous experience, renting motorbikes or riding behind a tour guide would be the best choice. But if you want to travel comfortably, you can still enjoy the sumptuousness of Ha Giang by car.
While roaming the roads, you will be able to stop at the best spots of the region. Take the challenge to climb the highest mountains and contemplate breathtaking views as a reward. Sail between the steep cliffs on the beautiful Nho Que river, next to China's border. Explore the newly-discovered cave of Lung Khuy, and get ready to be amazed during the whole journey!
Sapa

Although the city of Sapa has become quite urban and crowded, it remains an exceptional destination because of its stunning mountainous landscapes and cultural diversity. For hiking enthusiasts, Sapa should meet your expectations, as you can find a few treks around the city. The trails will lead you through the rice terraces, waterfalls and small traditional villages of ethnic minorities living there. For the most adventurous ones, Sapa is also known for hosting the highest peak of Vietnam: Fan Si Pan.
Halong Bay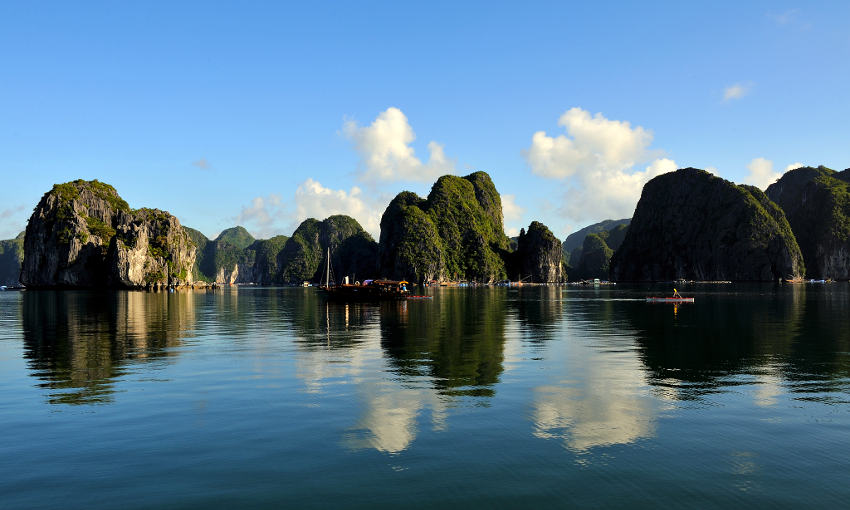 As a UNESCO World Heritage Site, Halong bay must be the most famous attraction in Northern Vietnam, if not in the whole country. Its calm waters harbor a lot of fishing villages, fantastic caves and lovely beaches, that you can enjoy on a comfortable traditional junk boat. Whether you want to explore the landscapes and local culture or just get a relaxing time, you will surely find your happiness as you sail between some of the 2000 limestone karsts arising from the waters. Moreover, for those wishing to extend their visit in the wetlands, an exploration of Cat Ba islands beautiful beaches and Lan Ha bay National Park's diverse flora would be a great experience.
Ninh Binh

If you visit Northern Vietnam, you shouldn't miss the opportunity to explore Ninh Binh. From Tam Coc to Bich Dong pagoda, there is no doubt that you will fall in love with the extraordinary sceneries the region has to offer. With a few natural reserves and national parks, you will be immersed in the fantastic fauna and flora of Vietnam.
Tam Coc – Trang An
Also known as the "dry" Halong bay, the landscapes from Tam Coc to Trang An are truly spectacular and leave a deep impression. People can admire the beautiful views while enjoying a peaceful boat ride on the river, or ride a bicycle in the middle of the colorful rice paddies and steep mountains. Walking to the Bich Dong pagoda and climbing on top of the mountain are also interesting -and challenging- experiences, as you will be able to contemplate the stunning views from above.
Cao Bang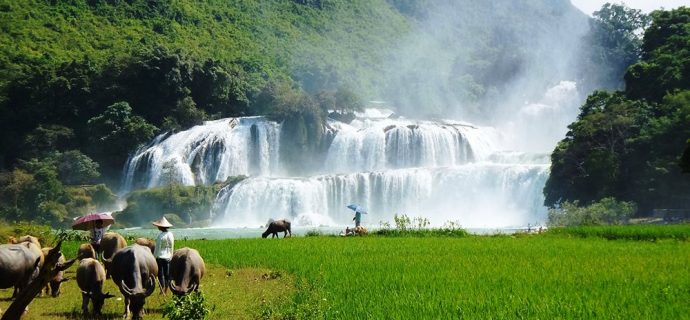 Cao Bang hosts the most beautiful and biggest waterfall of Vietnam. Over 300 meters and located on the east border with China, Ban Gioc waterfall split half between both countries, and offers a truly magical and impressive show to the eyes. Apart from the falls, the heavenly Cao Bang brims with caves to explore and with limestone karsts mountains belonging only to the North.
What is the best time to visit Northern Vietnam?
All those destinations change through the year and become quite unique each season. The winter festivities and cheerful atmosphere will give way to a more quiet and colorful spring as flowers start to bloom. The whole area will be tainted in red, pink and yellow before the watering season.
May is the time of the year when the locals begin to grow their crop of rice, while the rain slowly become heavier as June approaches. Those can be inconvenient but don't take away the North's charms, giving a mystical atmosphere to the mountains. The rice terraces become "waterfall towers" as the water drops from one paddy to another, and Ban Gioc waterfalls get even more spectacular. However, Hanoi would most likely be the target of floods, so we recommend to check the weather before planning to visit during the watering season, which lasts until the end of July.
If you want to enjoy the sight of beautiful golden rice fields in Ha Giang, Sapa or Ninh Binh, the best moment of the year would definitely be from late May to early June, and in the beginning of Autumn, when the sun romantically illuminates the valleys. Late autumn is the time when the ethnic minorities plant their buckwheat crops, giving way to a beautiful early winter filled with magical pink tainted fields.
Want to join the adventure ?
As you surely noticed, it's easy to fall head over heels for the beautiful region that is Northern Vietnam. Its breathtaking mountains and rice fields, as well as its stunning bays and rivers belonging only to the North make this area unique and mesmerizing. Exploring this cultural and natural nest will give you endless memories -and exceptional pictures- that will accompany you for the rest of your life.
Are you ready to take a step into wonderland? Book a tour here or get in touch to prepare your own unique experience!