The final local seminar was hosted by YESD social enterprise, Vietnam in Lo Lo Chai cultural and tourism village up North of Ha Giang province. Located at the foot of Rong (Dragon) Mountain – the northernmost point of the country – the Lo Lo Chai Cultural Village, Lung Cu Commune, Dong Van District, is home to the Lo Lo and Hmong people. With 96 households, 453 people, in which Lo Lo people account for about 90%, Lo Lo Chai is not only famous for charming, rustic and pristine scenery, it also preserves all cultural features unique of the Lo Lo ethnic group in the Dong Van UNESCO Global Geopark.
Date:
11/4/2021
Time:
8.30 p.m – 10 p.m
Participants:
YESD invited people from Lo Lo, H'Mong, Tay and Kinh ethnic to provide insight of Community-based tourism in the area and around Ha Giang province. The participants included local people, homestay owners, village leader, young people and YESD partner (Trishan social enterprise).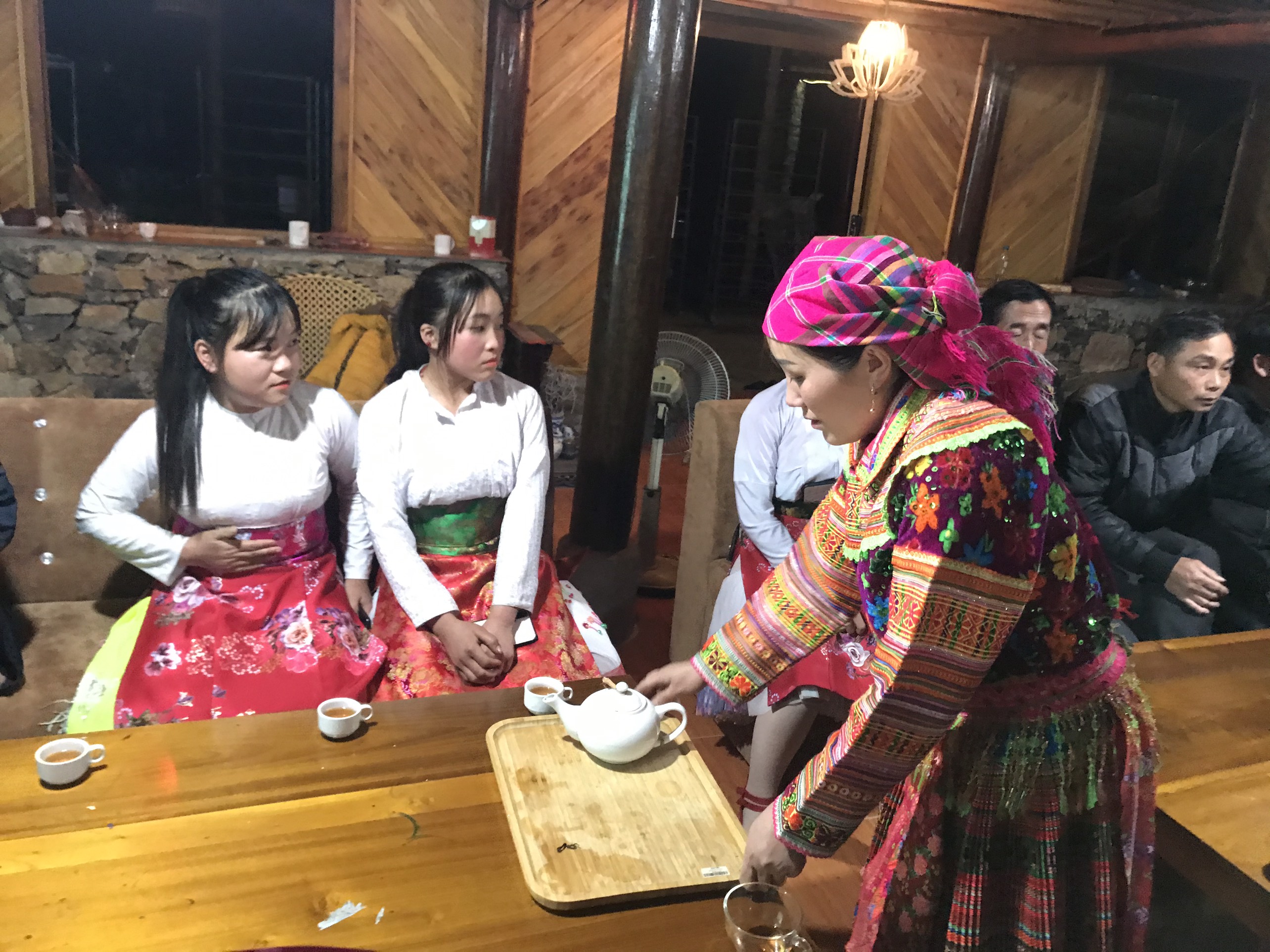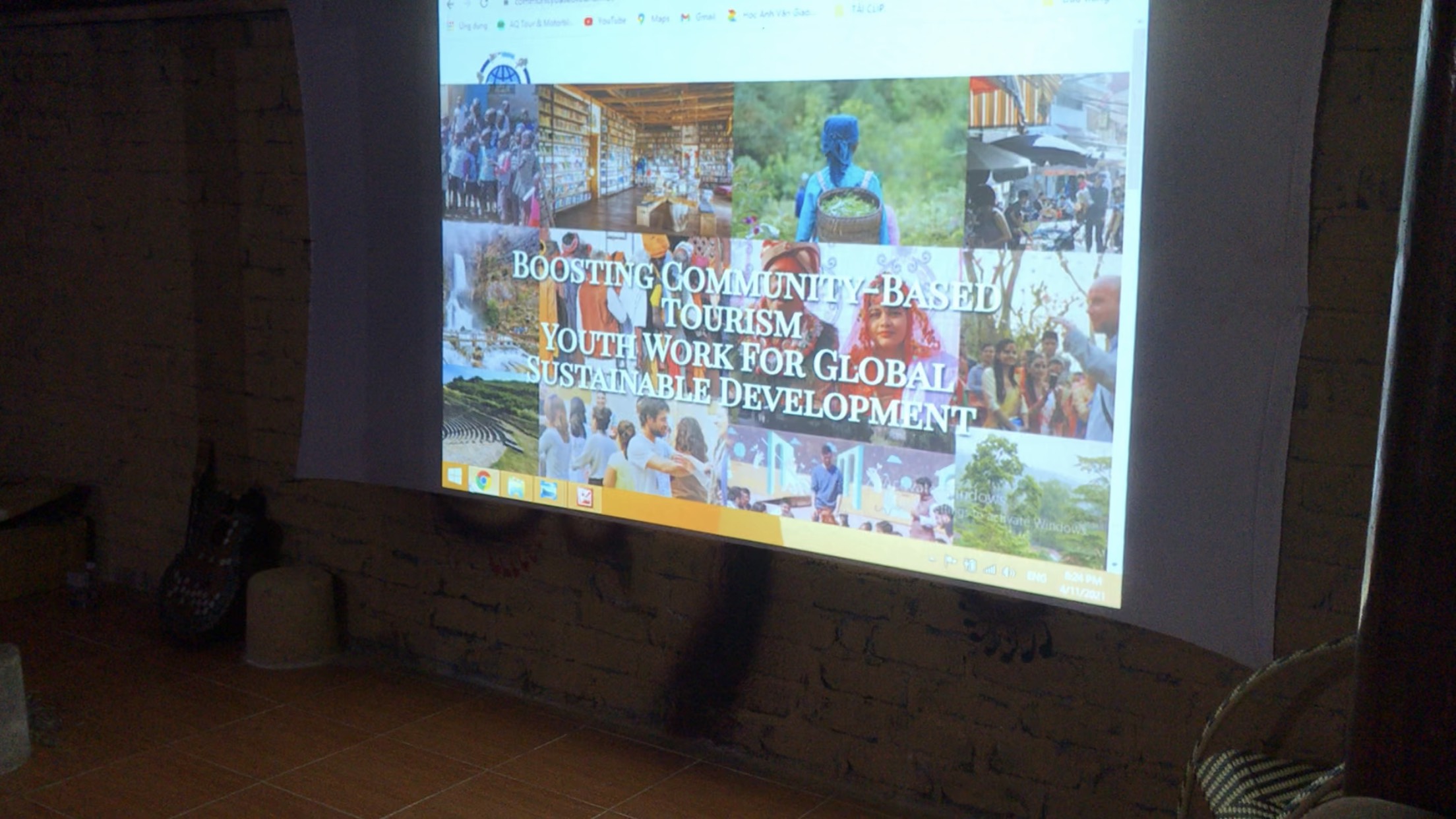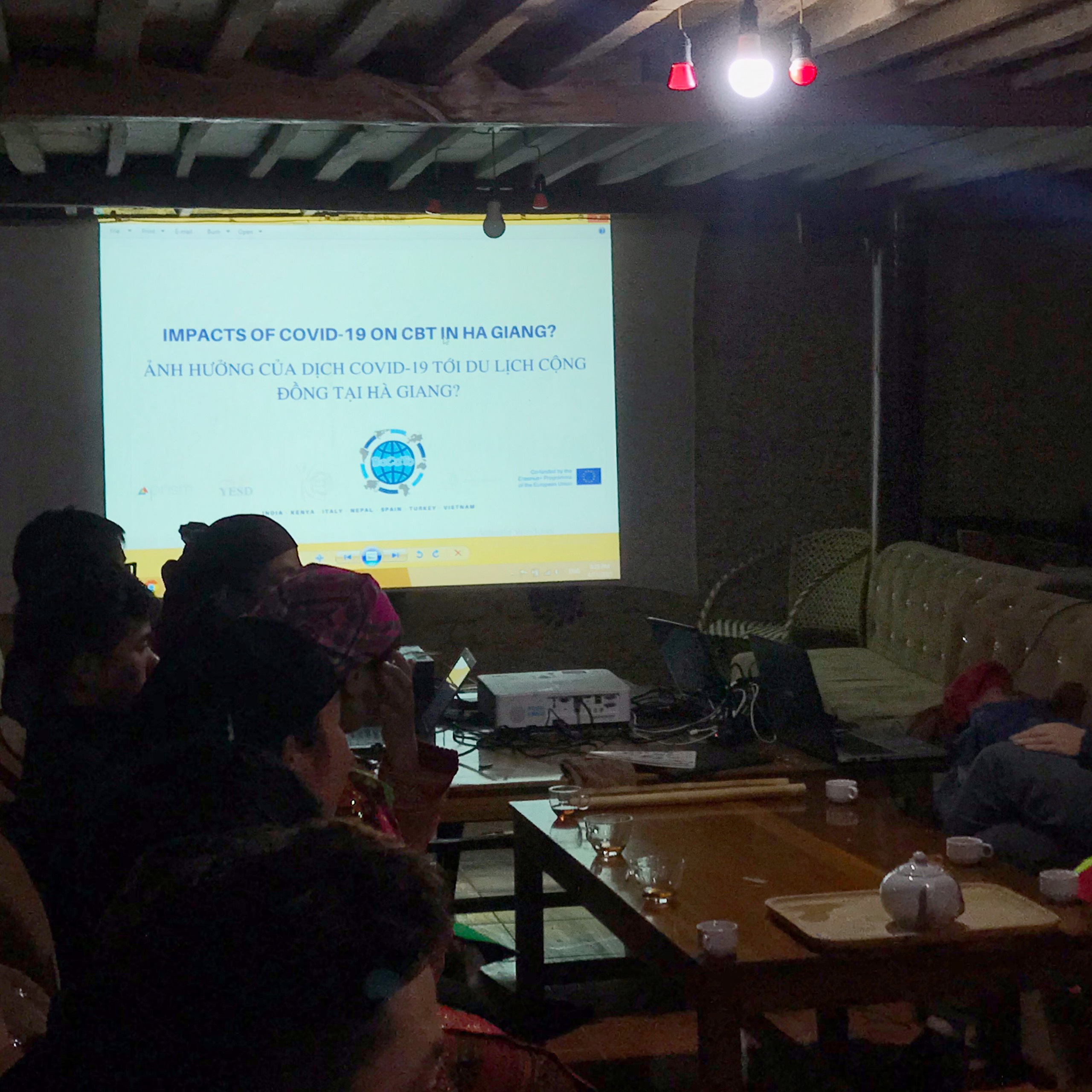 Objectives:
Introduce and present 'Boosting Community-based tourism and youth work for global and sustainable development'
Discuss and brainstorm ways to make CBT more competitive and sustainable
Inspire young people to take initiatives in developing CBT in the local communities
Introduce to the local communities different types of local ancient teas and their values (local people mostly do not know values of ancient tea in their areas) and how this local/ indigenous product can add more element to CBT in Ha Giang
Agenda:
Time (p.m)

Activities
Hosted
8.20 – 8.30
Reception
8.30 – 8.40
Introduction
By YESD and all participants
8.40 – 8.50
Presentation of Bocoto project
By YESD
8.50 – 9.00
Discussion on impacts of Covid- 19 on CBT in Ha Giang
By YESD
9.00 – 9.10
Discussion on future of CBT in Ha Giang and brainstorming ways to make CBT more competitive advantage
By YESD
9.10 – 9.30

– Roles of young people in developing and promoting CBT in Ha Giang

– Ways to engage more young people in CBT

By YESD

9.30 – 10.00

Tea making presentation and tasting session

By Trishan Social enterprise
Conclusion of the seminar
The final local seminar under project 'Boosting community-based tourism and youth work for global sustainable goal' was successfully implemented. During the seminar, our local communities shared their struggles in tourism due to the pandemic, but they also stated that because as part of community-based tourism is to keep their traditions and cultures, they still have farming work to do. Pandemic happened, it affects their finance but brings them back to the days when tourism was not yet developed here. That is one advantage of community-based tourism: Not depend purely on tourism.Our participants are positive about future of community-based tourism in their place, and highly interested in learning to add more local elements into their service packages. Our local partner, Mr Trinh Quang Son, Chairman of
Trishan social enterprise
expressed: 'In order to compete with other service providers, Community-based tourism models need to be unique. They have to show special things that big corporates/ suppliers can not offer. One of them is to be authentic and bring all of their local cultures to the table. Tea making is an example'.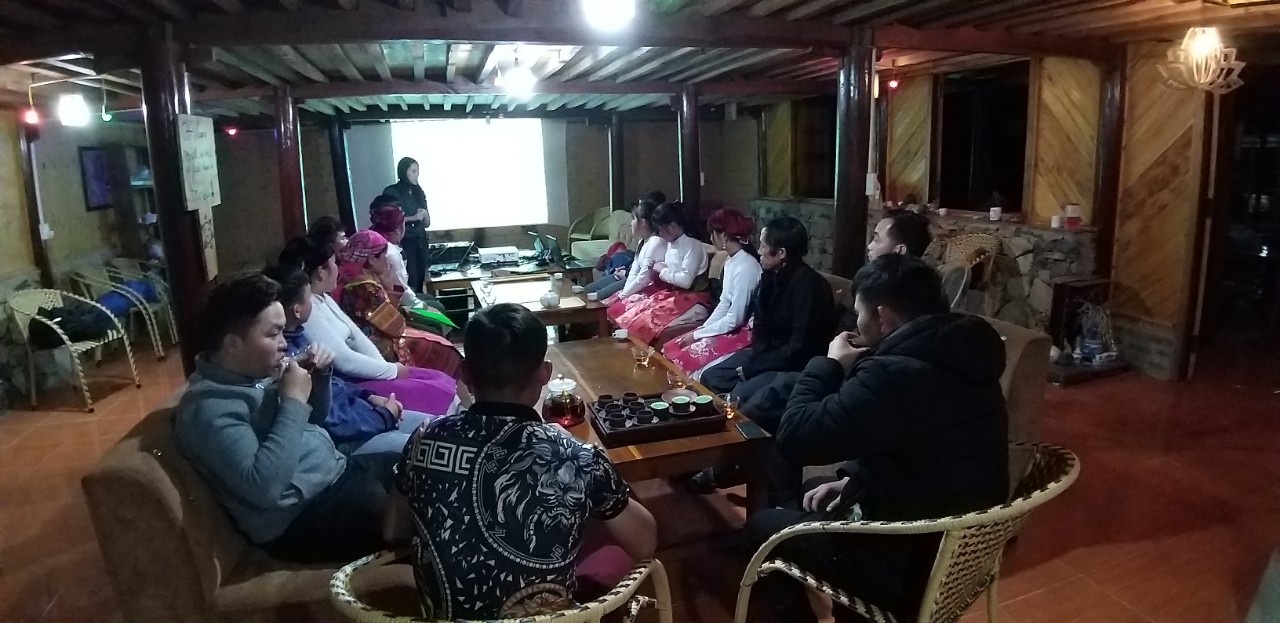 Further in our discussion, our participants stressed on the importance of young people in developing and promoting community-based tourism models. Especially with the advance of technology, young people can help to promote CBT to larger audience and promote their cultures, traditions. With CBT, the problem of young generation migration to big cities will be limited.The local seminar ended up with a tea making demonstration from our partner and stories of how tea can bring more values to their current CBT. Ha Giang, 11 April, 2021